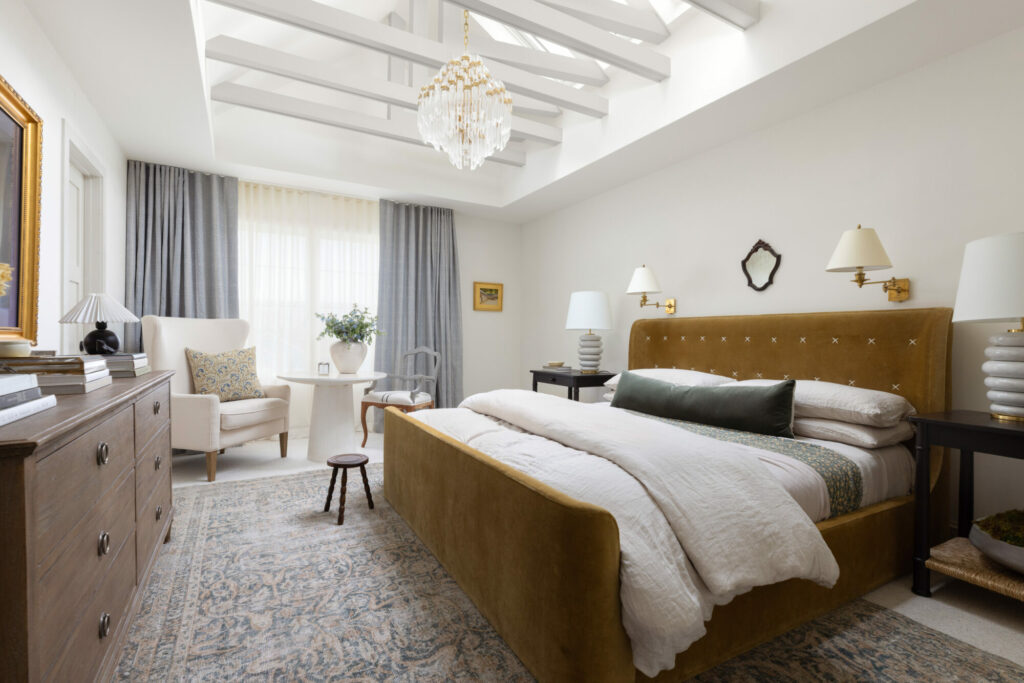 The Power of Natural Light & Air
When in it came time to update the darkest & dreariest rooms in our home we turned to VELUX skylights. Photo by
Jill Ockhardt Blaufuss
. 
When I got into interior design, I learned very quickly the power of natural light in your home. The rooms you're pinning on Pinterest and saving on Instagram, rest assured, are flooded with natural light. Furnishing and styling can work a lot of magic, but nothing gives you an advantage like starting off with good natural light does.
The problem was I didn't have any design experience when we built our first house nearly a decade ago and their were a few rooms that I could never get right, or more accurately pretended didn't exist. The architecture lacked from the start and a big reason they felt dull and lifeless was that they lacked light. We knew we needed a solution, but we weren't sure where to start. That's when I discovered VELUX skylights.
Partnering with VELUX to add skylights was the perfect solution to our problem. Not only did they bring in natural light, they also added a touch of elegance to our once dull spaces. The process of installation was simpler than we imagined, and now we're enjoying the benefits of brighter and beautiful rooms.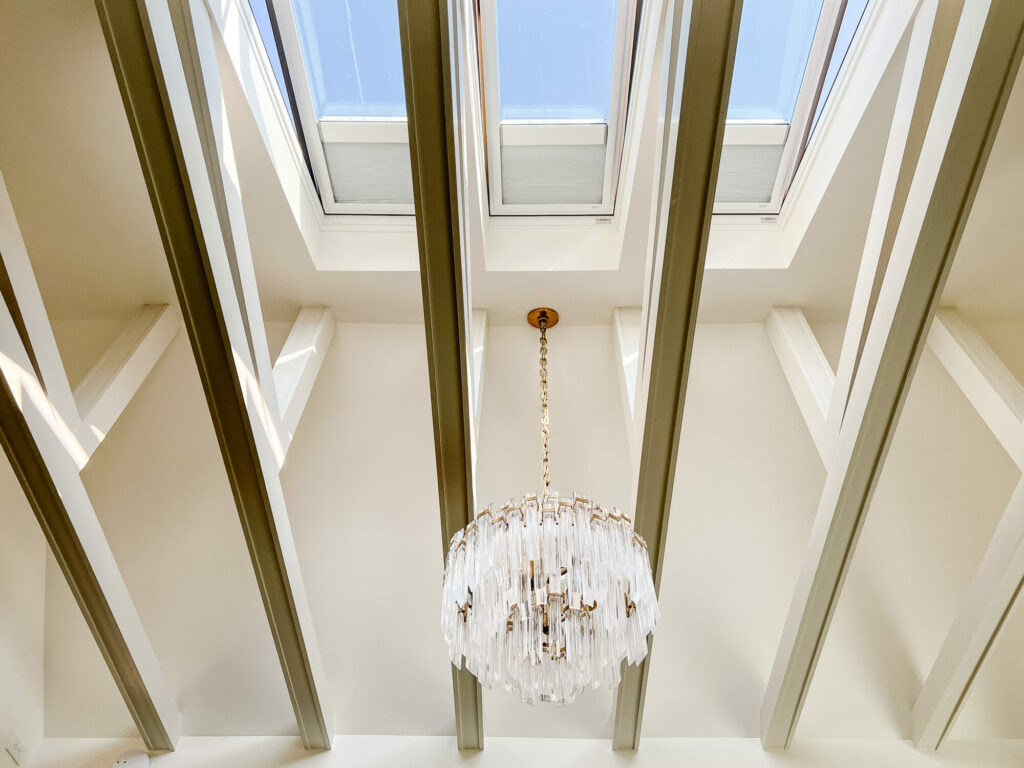 When to Consider Using Skylights
Before we get into the details about how we transformed our primary suite and kid's bathroom, plus how you can win a set of our exact skylights, we should talk a bit about why you shouldn't overlook using skylights, whether you are building new or renovating.  Now obviously, having windows in every room is ideal, but what happen's if your windows face the house next to you, mature tree block your view, or you couldn't avoid an interior room with no windows? Look up, you're going to want to consider optimizing your best friend, natural light, with skylights. Your Velux consultant or contractor can help you determine the best placement in your room.
Not to mention they improve your experience in your home for other reasons too. Studies have shown that increased exposure to natural light can improve mood, boost productivity, and even regulate sleep patterns. Fresh air, on the other hand, can improve overall air quality and reduce the risk of respiratory issues.
Now that we covered the big picture, let's get into how VELUX No Leak Solar Powered Fresh Air Skylights and a Sun Tunnel skylight transformed two of our bathrooms and our primary bedroom.
The Before's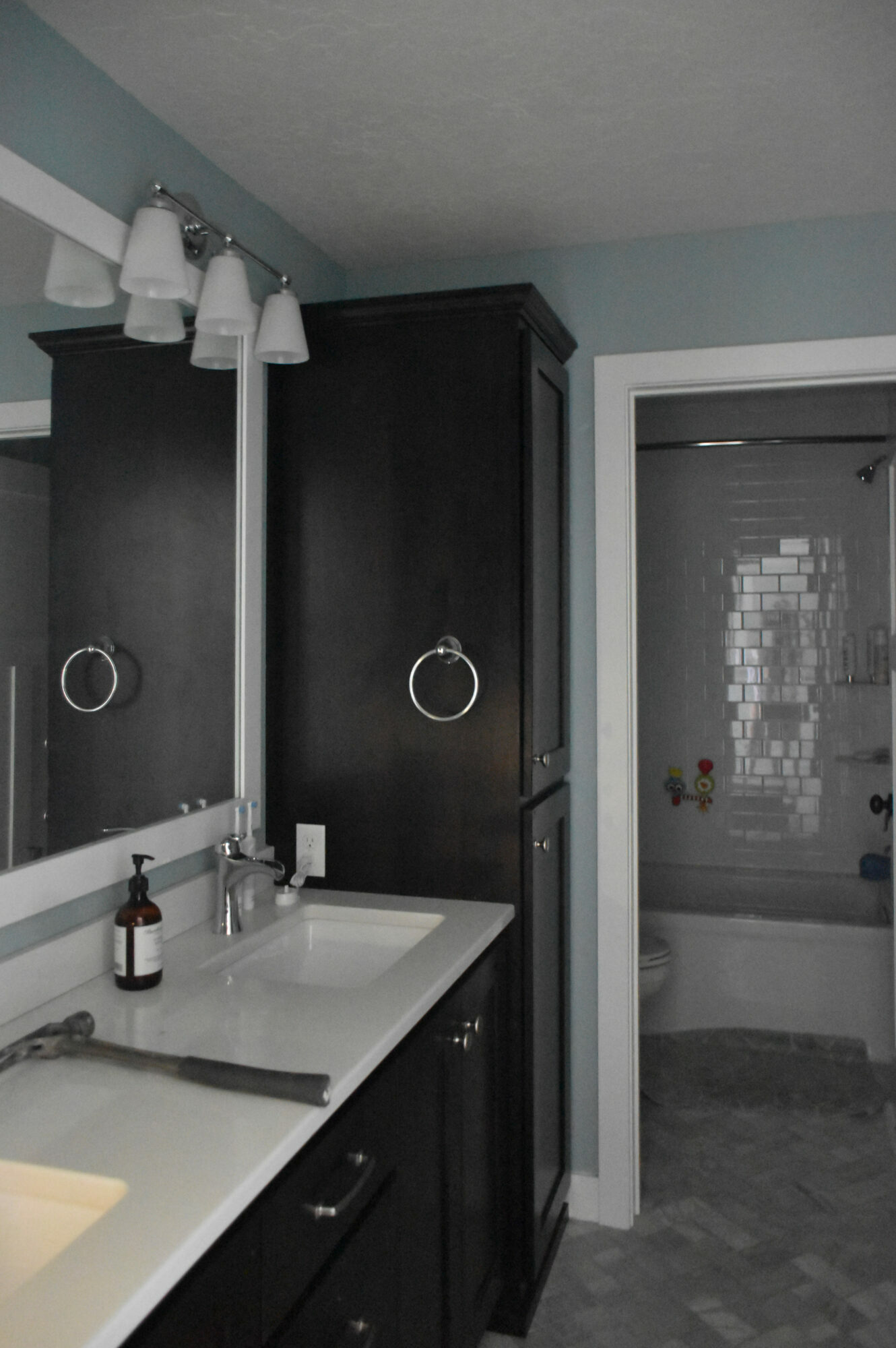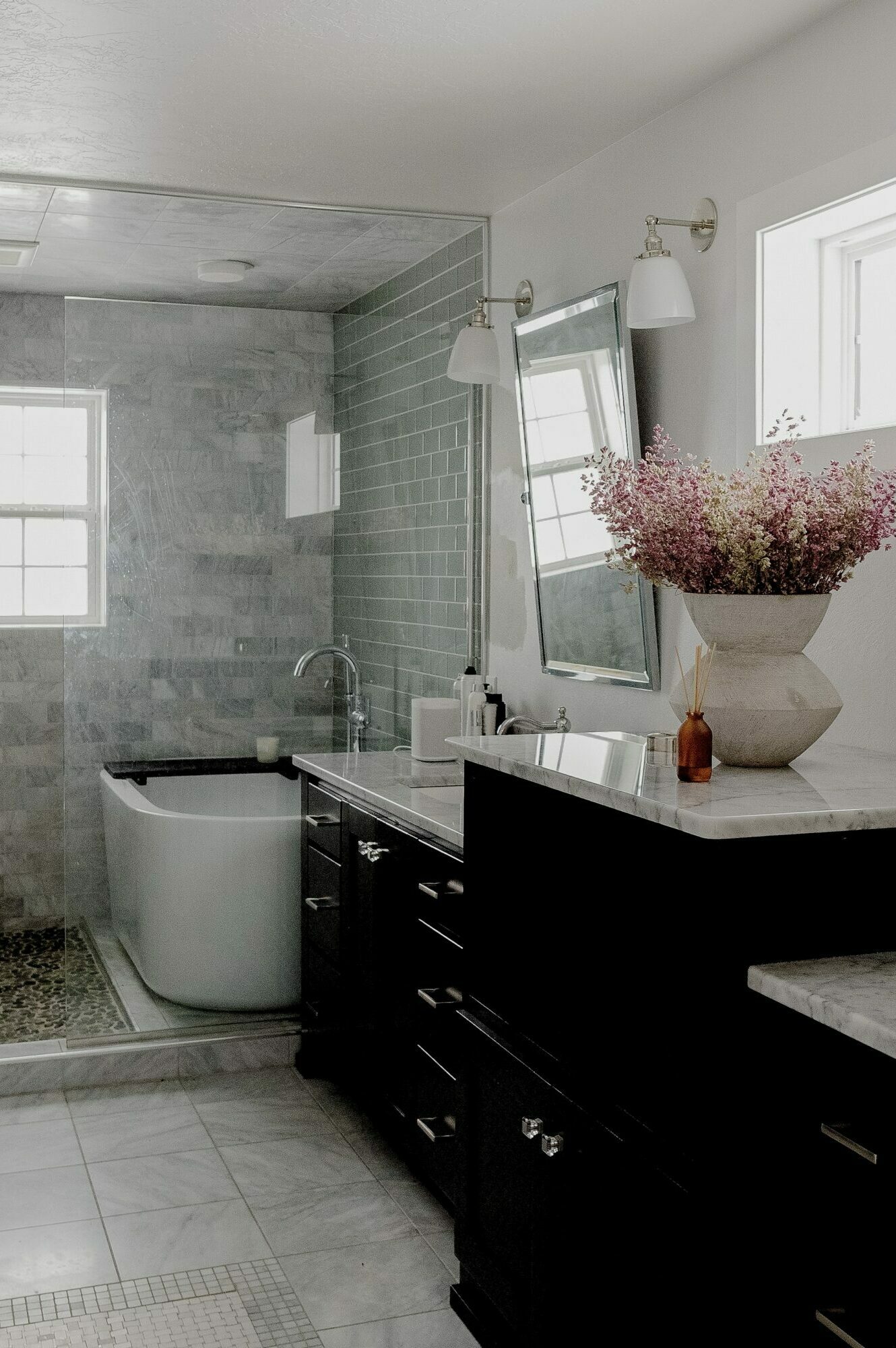 As you can see in the images above our bathrooms weren't exactly overflowing with light, particularly our kid's bathroom. The before image is actually backlit so you could see some of the room's aesthetics prior to its renovation. Without the lights on it was pitch black. Not to mention, with the lights  on that blue green paint transformed into a painful aqua. I've spent the past 8 years pretending this bathroom didn't exist with a lot of success because even our kid's avoided using it.
Our primary bathroom was in much better shape, but was feeling a little dated and not as inviting as I would have liked.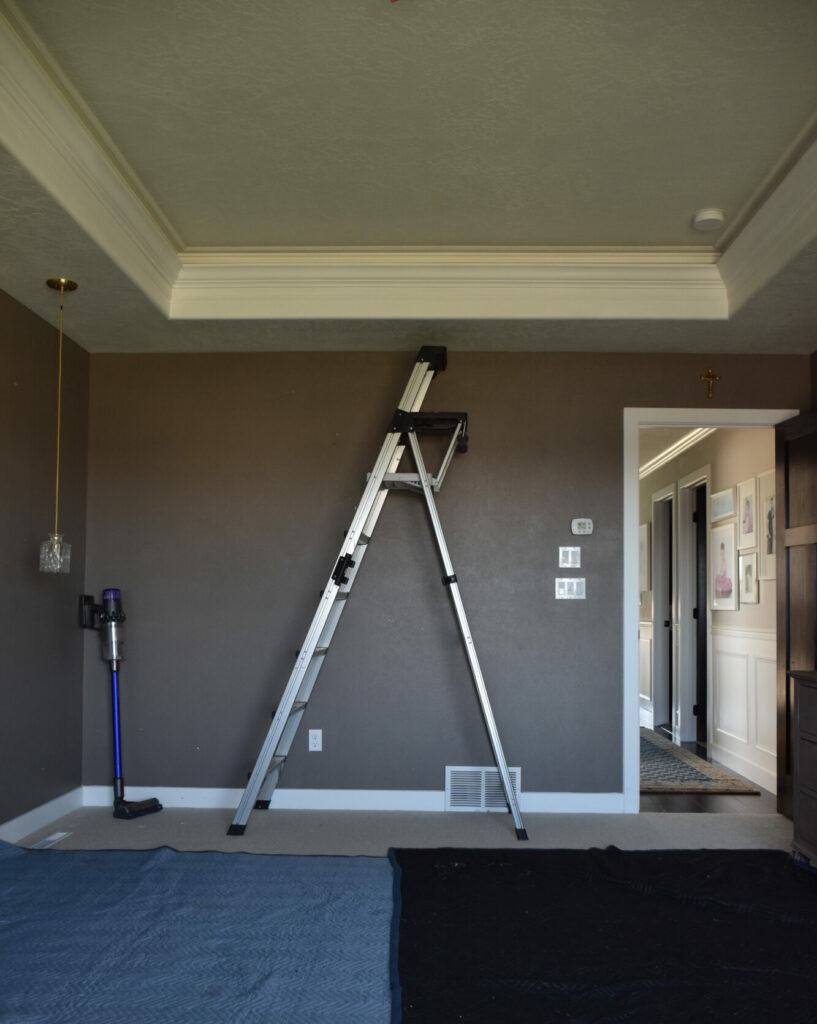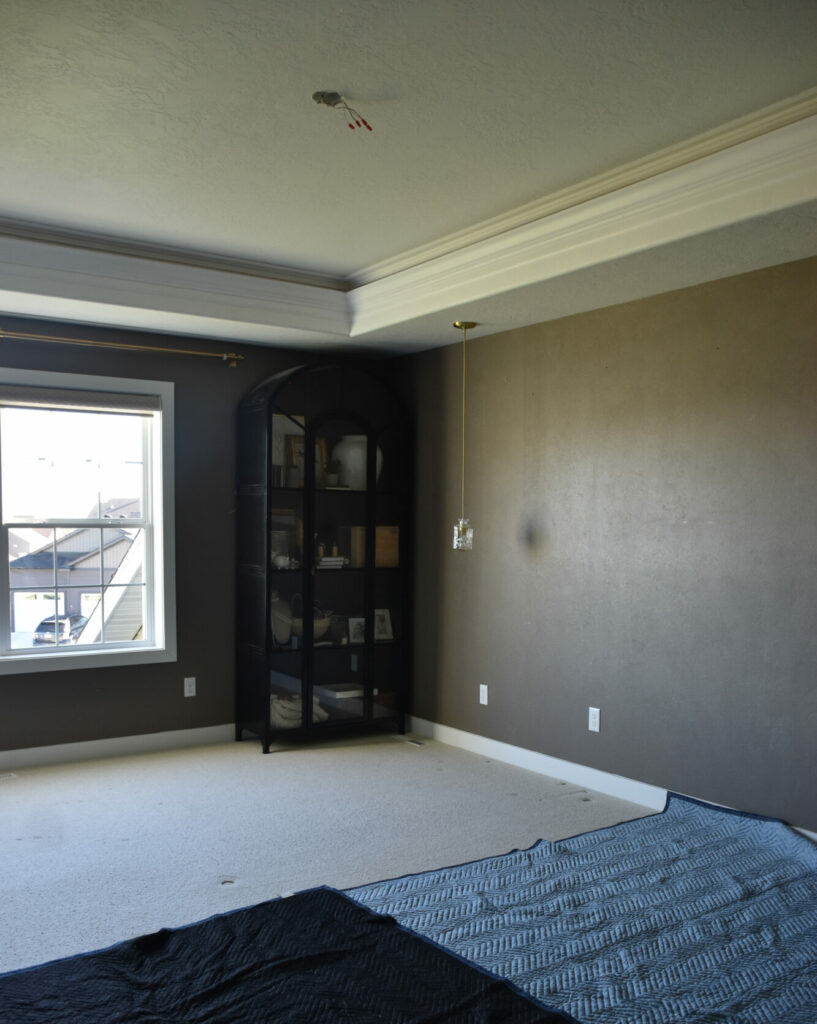 Our primary bedroom, is on the larger size, but only has one North facing window that doesn't bring in much light. As you can see in the before images, we tried to lean into the moodiness of the room by painting it a dark.
It looked okay. You can see how far my styling has come and some true before images here. But honestly, with three young kids me and my husband don't need it to be cozy to fall asleep. On the other hand, natural light in the morning to wake us up-that's something we could use.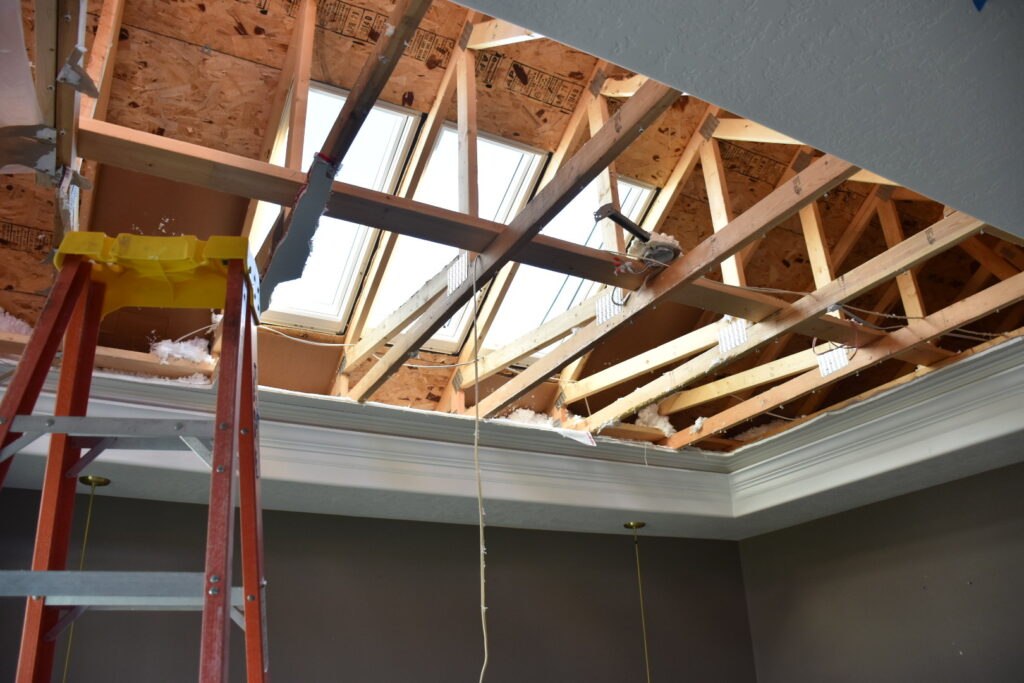 The Process: Opening Up Ceilings
Installing VELUX skylights was just the first step towards achieving the desired look and feel in our primary suite. To truly transform the ambiance of our space, we needed to go through the process of opening up the ceilings and wrapping trusses.
This process involved cutting into the ceiling to create the necessary space for the skylights. It also meant wrapping the trusses with wooden planks to create a more polished look. It was quite an undertaking, but the end result was worth the effort.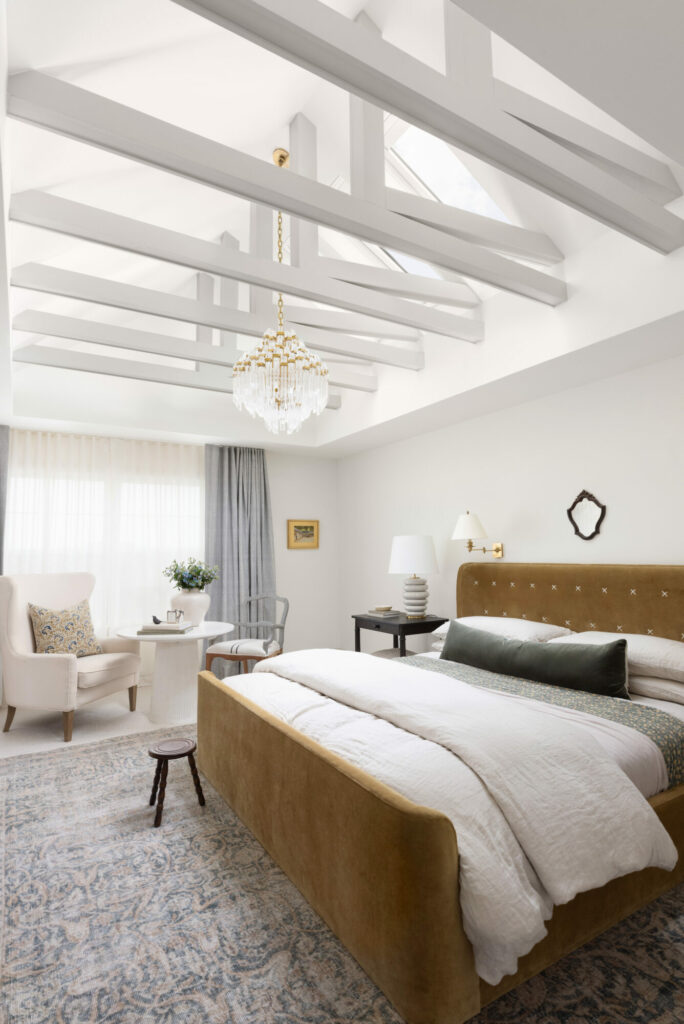 By opening up our ceilings and wrapping our trusses, our primary suite was transformed into a bright and spacious oasis. It's amazing how much more open and airy it feels.
If you are considering adding VELUX skylights to your home, we highly recommend also exploring the option of opening up your ceilings and wrapping your trusses. It will not only enhance the aesthetic appeal of your home, but also improve its functionality.
Integrating VELUX Skylights into Our Kids' Bathroom Design
When we decided to renovate our kids' bathroom, we knew we wanted to incorporate natural light just like we did in our primary suite. We opted for a skylight, strategically placed above vanity, as well as a Sun Tunnel Skylight in the shower room to provide ample light. The difference the sun tunnel, in particular, made was jaw-dropping. It provides bright clear daylight and even serves as a night light in the evening.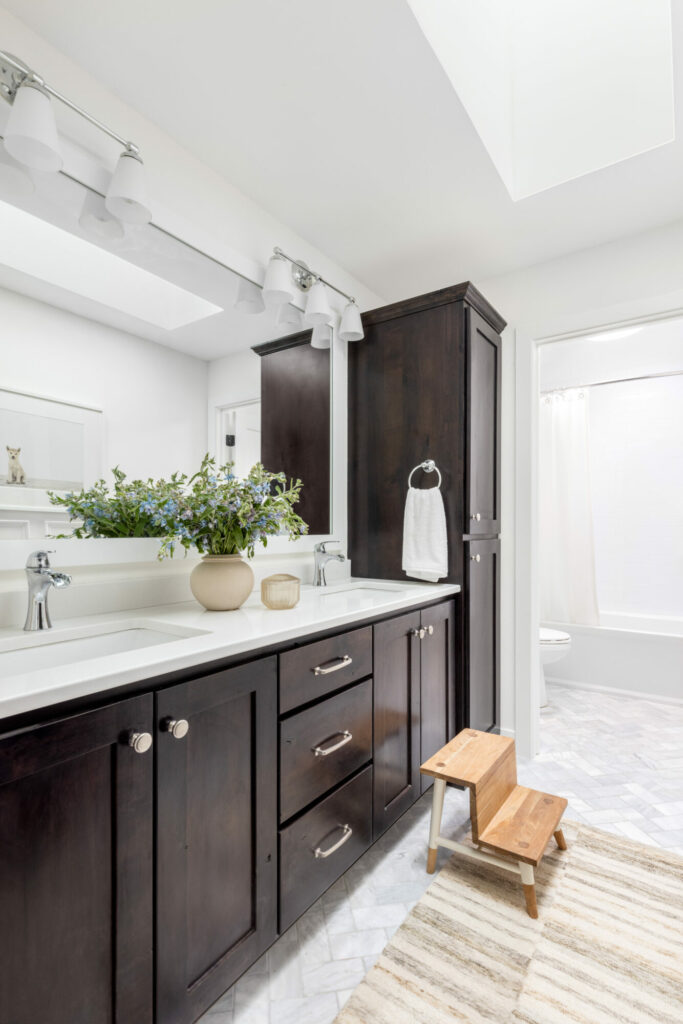 Here is how the Sun Tunnel Skylight works: The installer cuts a hole in the roof and installs a lens that captures sunlight. The lens is connected via a highly reflective aluminum tube that runs through the attic to the ceiling below. A diffuser or fixture that looks like a spotlight or recessed lighting glows with natural light throughout the day. Sun Tunnels are especially good for small spaces. The tube can be installed around attic obstructions such as HVAC units, trusses, rafters and exhaust fans, making Sun Tunnels ideal for rooms that don't have a direct path from the ceiling to the roof above.
The beauty of VELUX  is their products can be customized to fit any style or design preference. We were able to choose the size and finishes to perfectly complement our bathroom design. It's amazing how something as simple as a skylight and sun tunnel can transform a space. The added brightness creates a cheerful atmosphere, which is especially helpful during the early morning rush before school.
Now, our kids' bathroom feels welcoming. It's bright, airy, and inviting – the perfect space for our children to start and end their days. And with the added benefits of natural light and fresh air, we know we've made the right choice.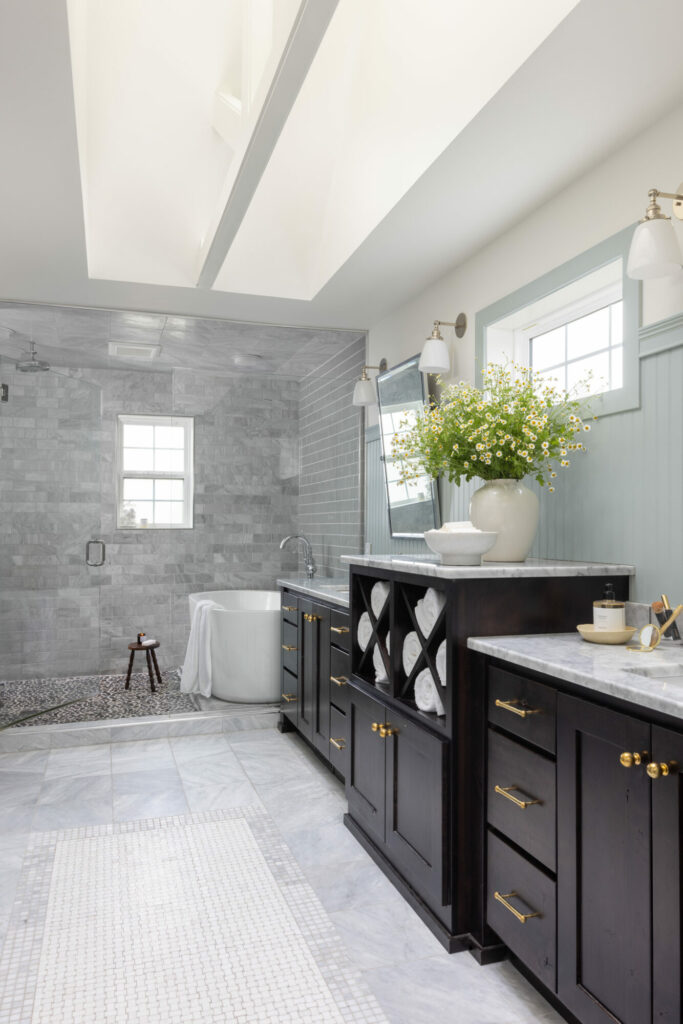 The Benefits: Improved Aesthetic and Functionality
The skylights themselves added a beautiful and unique design element to our ceilings. Plus, the improved ventilation from the skylights and open ceilings made a noticeable difference in our home's overall comfort level.
Even in the hottest and most humid days of summer, we were able to keep our home cool and fresh with a gentle breeze from the skylights. With the ability to open up the skylights, we can circulate stale air out of the room. This has not only improved the air quality but also made the space more comfortable overall. The addition of skylights has also allowed us to reduce our reliance on artificial lighting and ventilation, ultimately saving on energy costs.
Our VELUX No Leak Solar Powered Fresh Air Skylights, are even equipped with a rain sensor that closes the skylight at the first sign of bad weather. Plus, since they are solar powered, no wiring required during installation.
The difference is remarkable. The natural light streaming in from above brightened ours spaces and gave them a warm and inviting feel. We find ourselves spending more time in these rooms, simply enjoying the ambiance.
One surprising benefit was that adding VELUX skylights to our primary bedroom was a game-changer for our daily routine. Waking up to natural light and fresh air has transformed the way we start our day. The skylight's solar powered shades  are controlled by remote or smartphone. We have even automated ours to close in the evening and open in the morning using the VELUX Active with Netatmo smartphone app.
Overall, the benefits of adding VELUX skylights to our home went beyond our initial expectations. The improved aesthetic and functionality have truly transformed our spaces and we couldn't be happier with the results.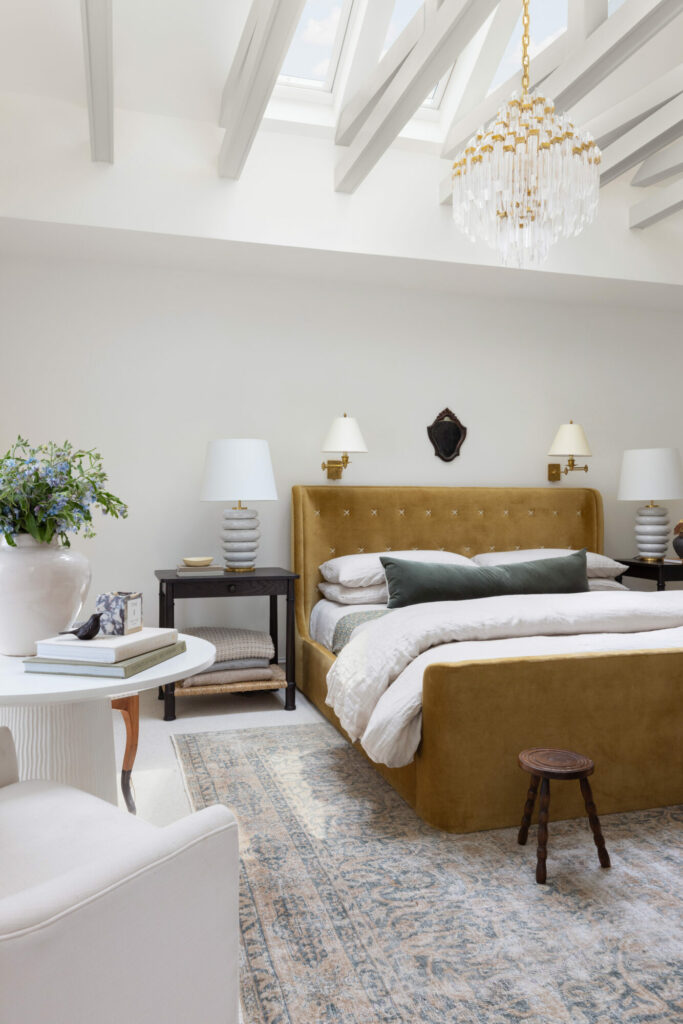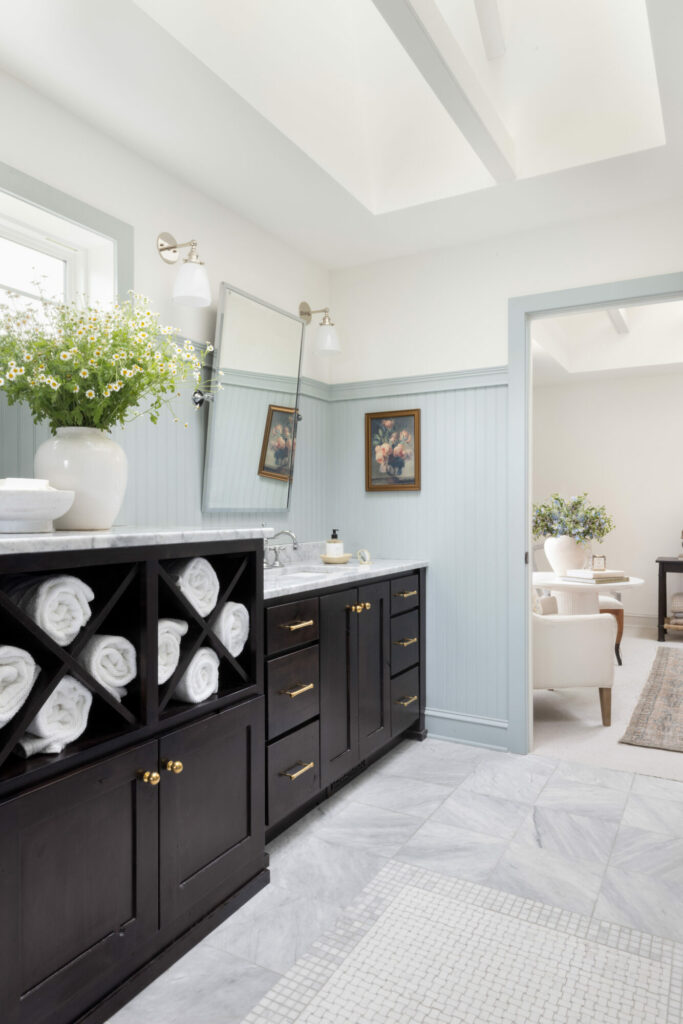 Breath Fresh Air into your Home
Breath Fresh Air Into Your Home + VELUX Sweepstakes!
With VELUX's virtual design consultations, you can work with a design expert to bring your skylight vision to life. Whether you want to add skylights to your kitchen, bathroom, or living room, a VELUX design consultant can help you choose the best placement, size, and style to match your home's design and your unique aesthetic.
Via an audio or video call you can ask questions about installation, energy efficiency, and more. This way, you can feel confident in your decision and be sure that your new skylights will seamlessly integrate into your home's design.
If you're considering VELUX skylights for your home, take advantage of their virtual design consultations to ensure your skylight vision becomes a reality. With the help of their design experts, you can transform your home.
Are you sold on the beauty of natural light? Don't forget to enter VELUX's big sweepstakes! The VELUX Spring Sunlight Sweepstakes offers a chance for one lucky winner to receive two VELUX No Leak Solar Powered Fresh Air Skylights with shades and installation for one room in their home. The sweeps closes at 11:59:59 pm on June 30, 2023 so don't wait! It's time to bring a breath of fresh air into your home and transform it with VELUX skylights!
More Design Inspiration
5 Tips For Updating a Traditional Bath
How We Styled a Coastal Entry
Your No-Stress Guide for How to Mix Metals in Design